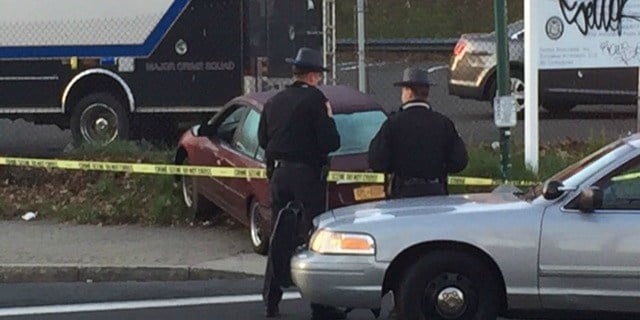 Hartford man arrested after leading police on pursuit. (WFSB)
HARTFORD, CT (WFSB) -
State troopers arrested a Hartford man on Wednesday evening after police said he stole a stolen car from Greenwich.
Police arrested 22-year-old Hartford resident, Kevin Feliciano, who led police on a pursuit until crashing the stolen car at the intersection of Sigourney and Park streets.
According to police, the suspect refused to stop and then intentionally rammed the state trooper's cruiser. Police said the on scene trooper fired his weapon, but did not strike the suspect.
Police were able to track the victim's cell phone, which remained in the car from Greenwich to Hartford on Interstate 84 westbound by exit 47.
Police took Feliciano into custody where he awaits charges. Feliciano is being held on bond pending his court date.
Copyright 2016 WFSB (Meredith Corporation). All rights reserved.