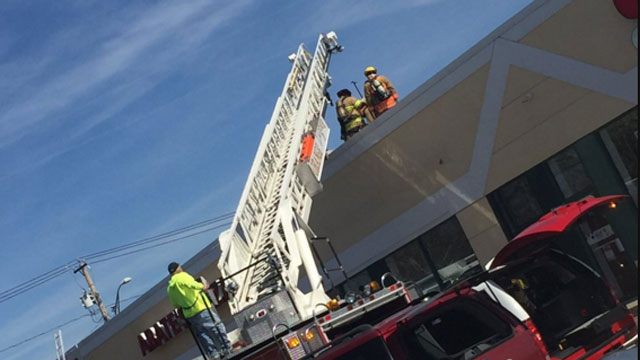 Firefighters are on the scene of a fire at Abate's Pizza in Orange. (@ctandnyalerts)
ORANGE, CT (WFSB) -
A pizza restaurant in Orange is closed after a fire on Thursday morning.
The fire was reported at Abate's Pizza, which is located 106 Boston Post Rd., around 10 a.m.
Firefighters were able to confine a fire inside the kitchen, but not before the fire caused "extensive damage" to the building.
There were no reported injuries.
It is unclear when the business will reopen.
The cause of the fire is under investigation.
The West Haven Fire Department responded to the scene while firefighters from Woodbridge covered Orange's station.
Copyright 2016 WFSB (Meredith Corporation). All rights reserved.