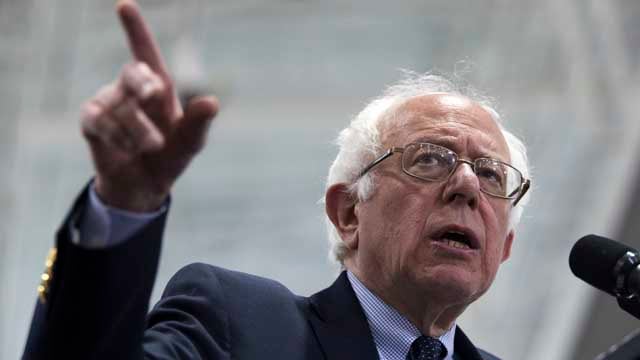 Bernie Sanders (AP Images)
NEW HAVEN, CT (WFSB) -
Presidential candidates are bringing their campaigns to the state this weekend.
New Haven city officials said they have issued a permit with the Bernie Sanders campaign for the New Haven green on Sunday at 7 p.m.
However, officials said confirmation about whether there will actually be a rally must come directly from the campaign. Eyewitness News has reached out several times to the campaign, but no confirmation on a rally has been provided.
On Thursday evening, sources told Eyewitness News that the campaign will hold a rally in New Haven at 7 p.m. on Sunday. Doors will open at 5 p.m.
Hillary Clinton was in Hartford on Thursday afternoon, discussing gun violence during her campaign event. She is expected to visit Bridgeport on Sunday as well, according to sources, however details weren't released.
Ohio Republican Gov. John Kasich is bringing his campaign to Glastonbury on Friday.
Republican presidential candidate Donald Trump is expected to bring his campaign to Waterbury on Saturday morning for an event at 10 a.m.
Sources also told Eyewitness News he is expected to appear in Bridgeport on Saturday, however specific details have not been released.
Copyright 2016 WFSB (Meredith Corporation). All rights reserved.