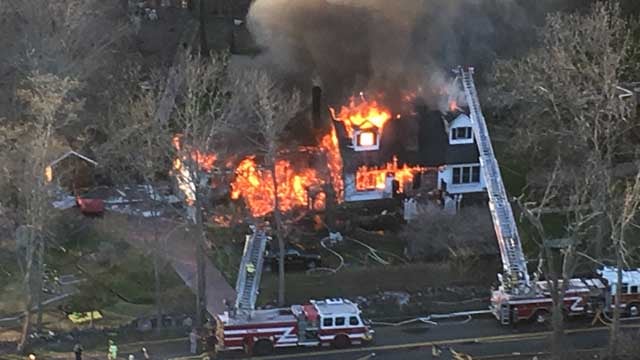 A fire broke out at a home in Hebron on Thursday. (iwitness photo)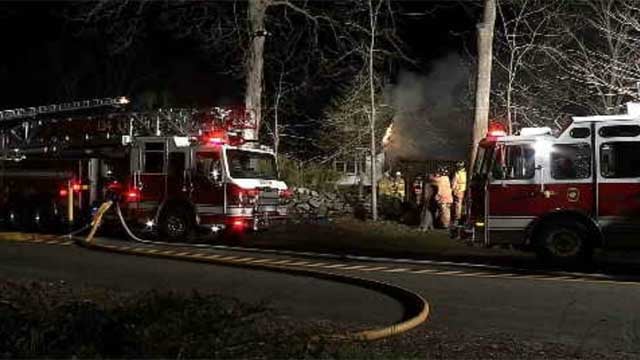 (WFSB)
HEBRON, CT (WFSB) -
Four people were at a Hebron home when a fire broke out on Thursday evening.
The fire was reported at a home on Burnt Hill Road at about 5:45 p.m, and the people inside noticed smoke and flames in the back of the house near the garage.
The house became quickly engulfed in flames, and as firefighters began to pour water on the home, a few went inside to attack the flames.
Officials said the house is a total loss, and homeowner Roy Marques said he raised a family in that home for 44 years. He said he'll hang onto the memories and start over.
Crews from Hebron and six other towns responded.
The cause of the fire is unknown at this time.
No injuries were reported.
Copyright 2016 WFSB (Meredith Corporation). All rights reserved.