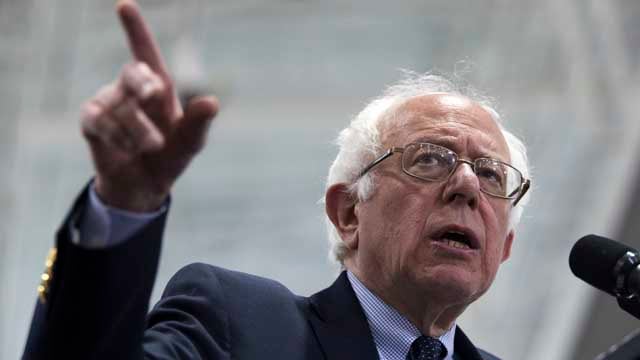 Bernie Sanders will be speaking in Connecticut on Sunday and Monday (AP Images)
HARTFORD, CT (WFSB) -
Bernie Sanders will be coming to Connecticut next week.
The Democratic presidential candidate will be holding rallies on Sunday and Monday. Sanders will discuss "a wide range of issues." He is expected to discuss "getting big money out of politics, his plan to make public colleges and universities tuition-free, combating climate change and ensuring universal health care," according to his campaign office.
Sunday's rally will be at the New Haven Green at 65 Church Street. Doors will open at 4 p.m and the rally will start at 7 p.m.
On Monday, there will be a rally in Hartford at Mortensen Riverfront Plaza, 300 Columbus Blvd. Doors will open at 7 a.m. and the rally will start at 10 a.m.
The New Haven Police Department said they are "working with Secret Service and other agencies to assure a safe environment for the event." Officers are "establishing event security protocols and staffing."
To get tickets to Sanders' event, click here for the event in New Haven and here for the Hartford event.
Copyright 2016 WFSB (Meredith Corporation). All rights reserved.