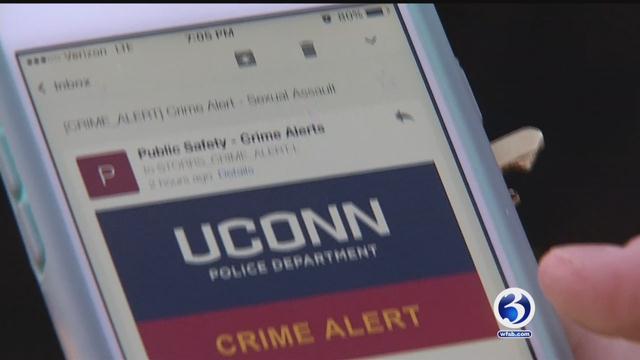 STORRS, CT (WFSB) -
The University of Connecticut Police Department issued a warning late Friday night after a student was approached by two suspicious men.
The female student was walking along a path between the X lot off King Hill Road and Alumni Drive around 11 p.m.
The student told police she was approached from behind by the two men and at least one of them grabbed her wrists. She was able to pull free of their grasp and leave the area without further incident, police said.
The suspects were both described as white males wearing light colored button down shirts. One of them had long hair and was wearing a backwards baseball cap on his head.
UConn police are asking anyone could may have information to contact them and for students to remain aware of their surroundings.
Spring Weekend events are underway on campus this weekend, however, that event is only open to UConn students.
Copyright 2016 WFSB (Meredith Corporation). All rights reserved.