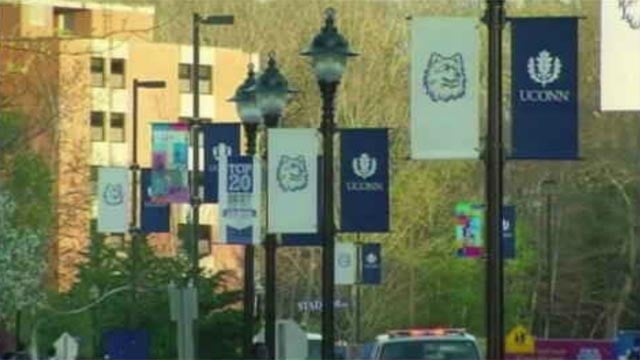 A portion of Hillside Road on the UConn campus will be closed Saturday afternoon.
STORRS, Conn. (WFSB) -
A section of Hillside Road in Storrs will be closed Saturday afternoon to accommodate Spring Weekend activities at the University of Connecticut.
Hillside Road from the intersection with Glenbrook Road to its intersection with Jim Calhoun Way will be closed beginning at 4 p.m.
The road is located in the center of campus.
A spokesman for UConn said it will not be reopened until around 11 p.m.
Spring Weekend events are only open to UConn students.