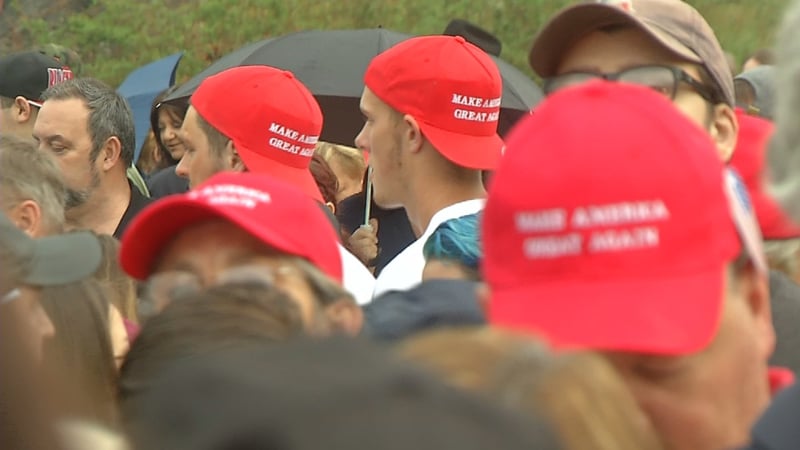 Trump supporters lined up early ahead of the Waterbury event on Saturday. (WFSB)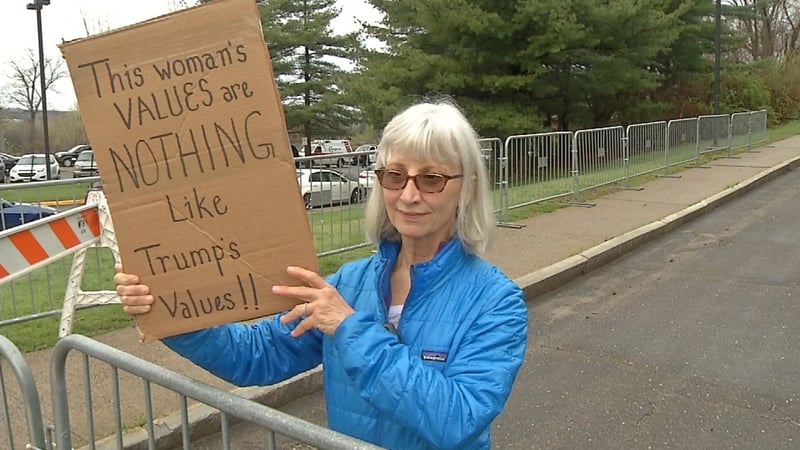 This woman protested against Donald Trump on Saturday. (WFSB)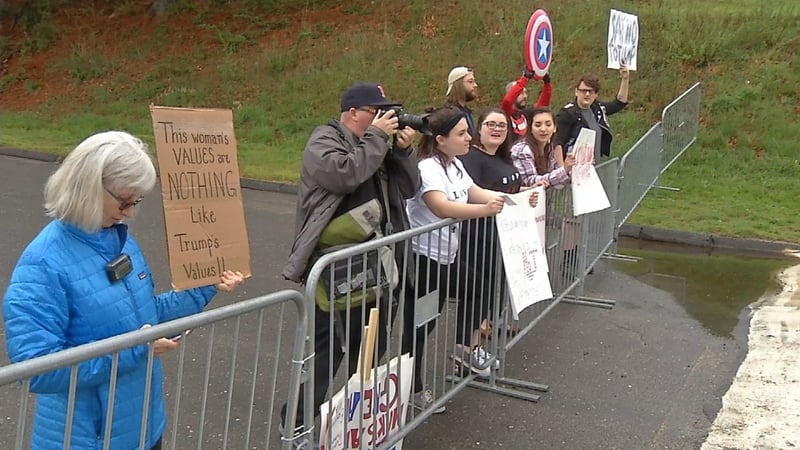 People lined up to protest Trump's visit on Saturday. (WFSB)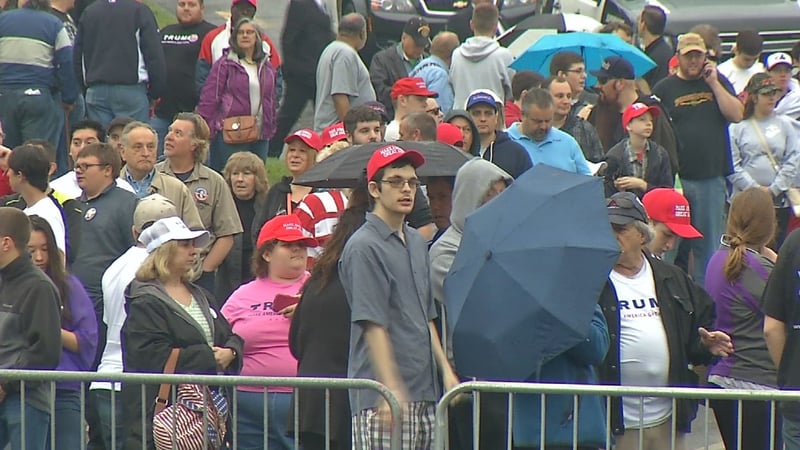 There were about 3,000 Trump supporters in attendance on Saturday. (WFSB)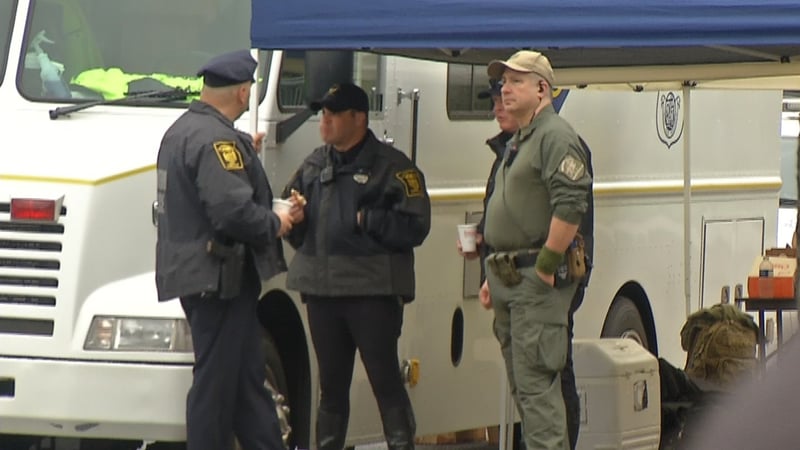 There was an extra security on hand at Crosby High School. (WFSB)
WATERBURY, CT (WFSB) -
As anticipated, protestors did gather outside of the high school in Waterbury ahead of Donald Trump's visit. It was a much smaller demonstration than what we saw in Hartford last Friday.
Standing just feet apart, Trump supporters and protesters couldn't have been more divided on the presidential hopeful.
"I don't doubt that Donald Trump is intelligent," protestor Robbie Goodrich said. "I doubt the use of his intelligence. The way that he uses rhetoric is really anti-American."
"He doesn't have all the answers, but he's going to get the people around him, who do have the appropriate answers and take their advice and make American great again," Trump supporter Jonathan Lebeau, said.
As the line of supporters looped around the Crosby High School parking lot, a handful of protestors stood in solidarity armed with signs and slogans.
Among them were three University of Connecticut students, who will be voting for the first time in this election.
"I would be extremely disappointed and very scared for the future because I don't know what the future would be like with Trump as President and I really don't want to find out," protestor Kathleen Mulhall said.
The latest Quinnipiac University poll shows Trump has a 20 percent lead in the state. Voters on either side said it's Trump's off-the-cuff remarks that really set him apart from the other candidates.
"Everything comes out of him," Trump supporter Alan Carvalho said. "It's not scripted, so you more or less believe him over the other people."
"We don't need his hate in our state," Goodrich said. "It's very important to understand that Donald Trump is not going to be the President of the United States."
Copyright 2016 WFSB (Meredith Corporation). All rights reserved.