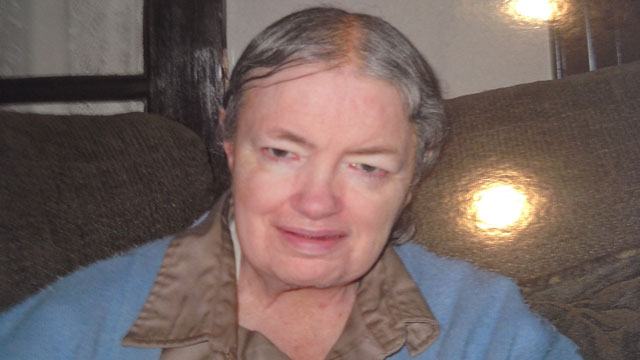 Police are searching for missing 65-year-old Elizabeth Breen. (Vernon Police Department)
VERNON, CT (WFSB) -
Police in Vernon are asking for the public's help locating a 65-year-old woman, who went missing on Saturday morning.
Vernon resident Elizabeth Breen went missing around 8 a.m. after police said she walked away from the Elm Hill Manor retirement & assisted living facility, which is located at 37 Elm St.
Police released a photo of Breen to the media in hopes of locating her. A Silver Alert was issued around 2:30 p.m. for Breen.
Breen has "a hard time walking, so she may be seen shuffling," police said.
Police said Breen "has other medical concerns, which could compromise her safety."
Anybody with any information about her disappearance is asked to call the Vernon Police Department at 860-872-9126.
Copyright 2016 WFSB (Meredith Corporation). All rights reserved.