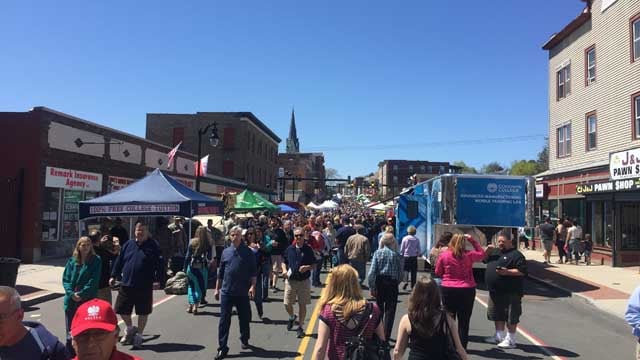 Crowds head out to New Britain Little Poland Festival. (WFSB)
NEW BRITAIN, CT (WFSB) -
New Britain residents celebrated in their own little slice of Poland Sunday.
The 2016 Little Poland Festival was being held in the Little Poland section of town on Broad Street.
The festival is open to the public and features Polish-themed clothes, music, dancing and food.
It kicked off at 12:30 p.m.
Festival organizers said they are expecting a crowd of 10,000-15,000 people
U.S. Senator Chris Murphy will be delivering opening remarks.
Copyright 2016 WFSB (Meredith Corporation). All rights reserved.