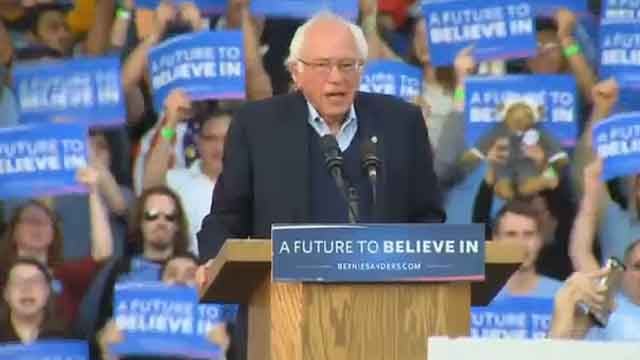 Bernie Sanders brought his campaign to New Haven on Sunday (WFSB)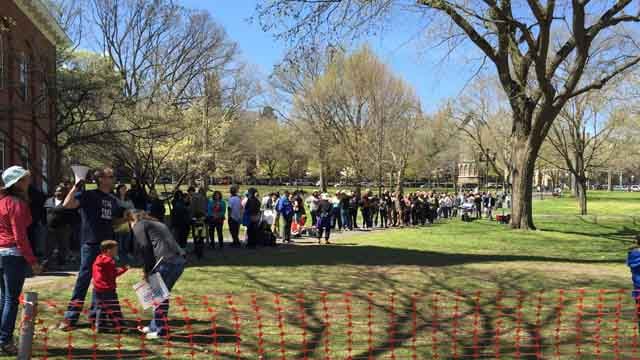 Hundreds lined up ahead of the Bernie Sanders rally in New Haven. (WFSB)
NEW HAVEN, CT (WFSB) -
Democratic Presidential candidate Bernie Sanders held a campaign rally in New Haven on Sunday evening.
Thousands of people lined up before the event that took place at 7 p.m., and several roads were shut down ahead of the event on the green.
Sanders brought up several issues to talk about, including his plan to make public colleges and universities tuition-free and how to get big money out of politics.
He said millions of people still don't have health insurance or are under insured.
This is his first time campaigning in Connecticut.
Hillary Clinton held a rally in Bridgeport earlier on Sunday afternoon.
Copyright 2016 WFSB (Meredith Corporation). All rights reserved.