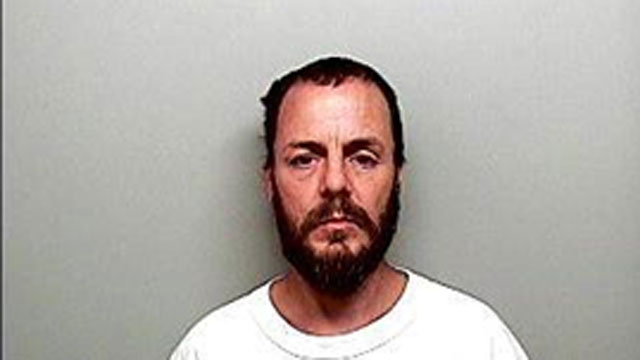 Aaron Ainslie was charged with car burglaries in Newington. (Newington Police Department)
NEWINGTON, CT (WFSB) -
A 40-year-old man was arrested after police said he was breaking into motor vehicles in Newington on Sunday morning.
Officers were called to a report of a man breaking into vehicles on Fairfield Avenue around 4 a.m.
Upon arrival, officers located Aaron Ainslie, who was last known residence is in Enfield, hiding in the yard of a residence on Fairfield Avenue," police said.
Ainslie was arrested without incident and admitted to other vehicle burglaries in the area. Police said he burglarized two vehicles in the area.
Ainslie was charged with two counts of third-degree burglary and sixth-degree larceny as well as one count of third-degree criminal trespass.
Ainslie was released on $10,000 bond. He is expected to appear in New Britain Superior court on June 9.
Anyone with any information about burglaries in the area are asked to call the Newington Police Department at 860-666-8445.
Copyright 2016 WFSB (Meredith Corporation). All rights reserved.