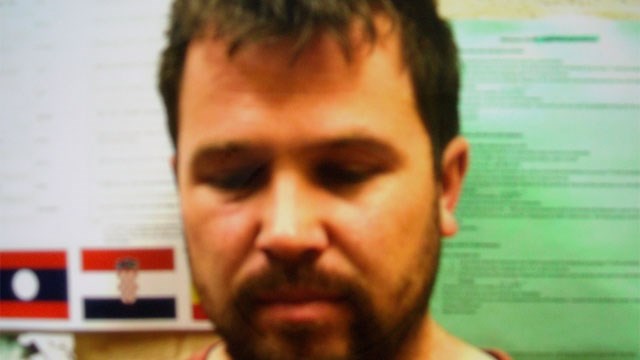 Owen R. Nelson was charged with daytime burglary at a home in the Haddam Neck. (CT State Police)
HADDAM NECK, CT (WFSB) -
A Middletown man was arrested for daytime burglary at a home in the Haddam Neck section of Haddam last year.
The burglary was reported at a home on Injun Hollow Road on June 29, 2015. During the burglary, police said the suspect took more than $25,000 worth of gold and silver collector coins, and jewelry.
No one was home at the time of burglary. There were no reported injuries.
During their "lengthy investigation," police identified 33-year-old Owen R. Nelson as the suspect. However, police said he was able to "elude capture" numerous times.
Police said Nelson located him in Middletown and took him into custody on April 17.
Nelson was charged with third-degree burglary and first-degree larceny.
Police said they were able to recover some of the stolen items.
Nelson was arraigned at Middletown Superior Court on April 18. His next court appearance is on June 3. He is being held on a $150,000 bond.
Copyright 2016 WFSB (Meredith Corporation). All rights reserved.