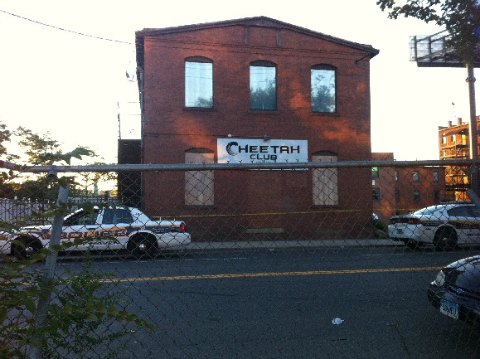 Police make arrest in deadly Cheetah club shooting. (WFSB file)
NEW HAVEN, CT (WFSB) -
A 24-year-old man was arrested after police said he shot and killed a Waterbury man who was celebrating his birthday at a New Haven bar in August.
Officers were called to the Cheetah Club, 169 East St., around 1:30 a.m. on Aug. 11. Officers heard the gunshot while in the parking lot and when they ran into the club, there was Hip-Hop party and rap performance going on.
Officers found Torrance Dawkins had shot in the head. He was pronounced dead at the scene. Police said Dawkins had turned 22 years old at midnight.
Surveillance video showed the alleged shooter, Brooklyn, NY resident Jean Bruny, "specifically targeted Dawkins and fired without regard for the hundreds inside." Police said the murder of Dawkins was "execution-style."
Police found Bruny in federal custody. He has an "extensive criminal background, which includes arrests for assault, burglary, weapons crimes and robberies in New York" and police said he has been "incarcerated numerous times since 2009."
Bruny is being held on a $1 million bond.
The Cheetah Club is no longer in business.
Copyright 2016 WFSB (Meredith Corporation). All rights reserved.