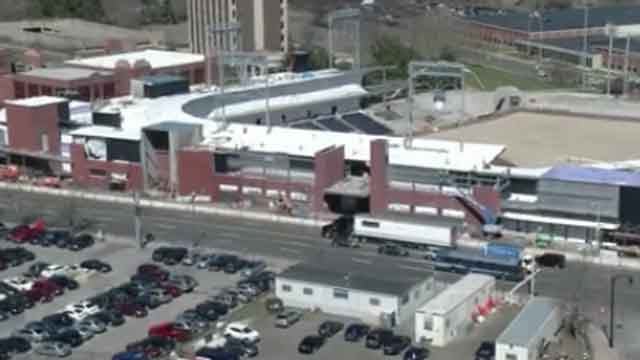 More delays for Yard Goats stadium opening are possible. (WFSB)
HARTFORD, CT (WFSB/AP) -
There are some potential delays for the Hartford Yard Goats stadium.
A right-field fence at the ballpark could push back the stadium's opening date of May 31.
The Eastern League determined the 317-foot distance from home plate to the fence would make hitting a home run too easy. In order to fix the problem, a net will be placed on top of the wall and in front of the first tier of seats.
This will bring the height of the fence from 12 feet to 25 feet.
This isn't the first delay for the Yard Goats. The team was originally set to begin playing in Hartford on April 7 but it was pushed back.
The stadium originally was projected to cost $55 million, but then it became clear last fall that $10 million more was needed.
A deal was announced in January to plug that gap with money from the developers, the team and city taxpayers, who are on the hook for at least $3.5 million more than originally planned. The developers face large penalties if the ballpark is not ready by the end of next month.
Until the stadium is being completed, the Yard Goats are playing home games on the road.

Copyright 2016 WFSB (Meredith Corporation). The Associated Press contributed to this report. All rights reserved.