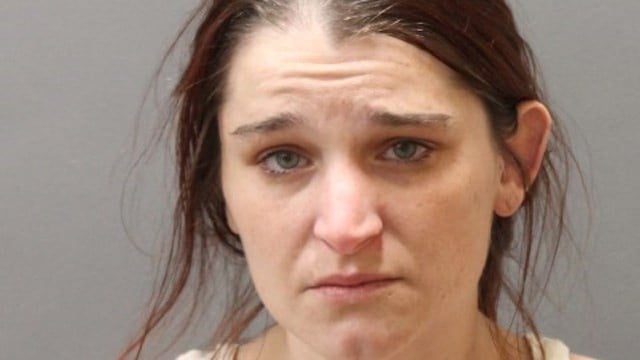 Jocelyn Magalis. (Plainfield police photo)
PLAINFIELD, CT (WFSB) -
A woman who didn't obey a stop sign was found to be in possession of dozens of bags of heroin, according to Plainfield police.
They said they arrested 33-year-old Jocelyn Magalis of Danielson Saturday night just before midnight.
When Magalis was pulled over in the area of Old Norwich Road in Plainfield, officers said they found 52 bags of heroin on her.
She was charged with failure to obey a stop signal, possession of narcotics and possession of drug paraphernalia.
Police said she was released on a $10,000 bond and scheduled to be arraigned in Danielson Superior Court on May 9.
Copyright 2016 WFSB (Meredith Corporation). All rights reserved.