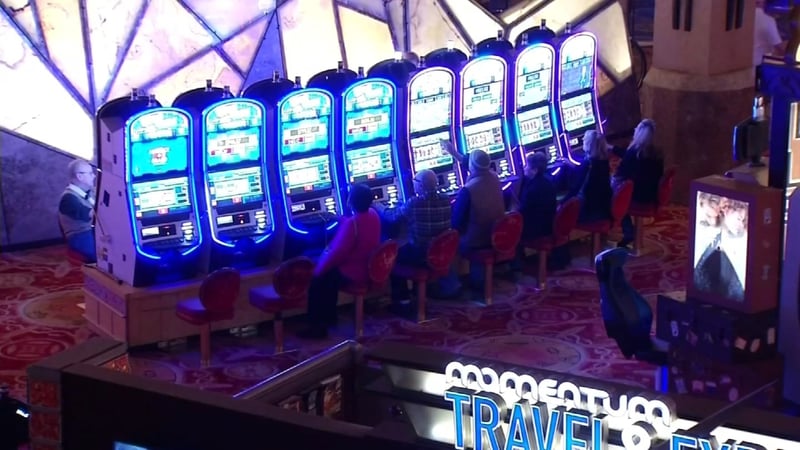 (WFSB file photo)
HARTFORD, CT (AP) -
Leaders of Connecticut's two federally recognized Indian tribes say they've received preliminary assurances from federal officials that gambling agreements with the state would not be jeopardized by a proposed third casino.
The Mashantucket and Mohegan tribes provided state lawmakers on Tuesday with copies of a letter from Lawrence S. Roberts, the acting assistant secretary for Indian Affairs at the U.S. Department of Interior.
Roberts says in the letter that the existing agreements, which provide the state with 25 percent of slot machine revenues in return for the tribes' having exclusive rights to offer slots at their existing casinos, "would not be affected by a new state-authorized casino" jointly owned by the tribes.
Some legislators have been concerned about putting the agreement at risk.
In a statement, MGM Connecticut said "This mysterious, secretive process continues to be mysterious and secretive. There is a news report in which MMCT says the Bureau of Indian Affairs (BIA) has 'signed off on' amendments to the tribes' compacts with the state. What exactly do the amendments say? Who specifically at the BIA signed off on them? What form is this alleged 'sign-off' in – is it a memo? Is there a letter? Was there a phone call? For more than a year MMCT has been driving a closed, secretive process intended to give it the exclusive authority to operate the state's first commercial casino. It's time for that to end. MMCT should release the amendments and the 'sign-off' from the BIA immediately. The people of Connecticut deserve to know exactly what's going on."
Copyright 2016 The Associated Press. All rights reserved. This material may not be published, broadcast, rewritten or redistributed.