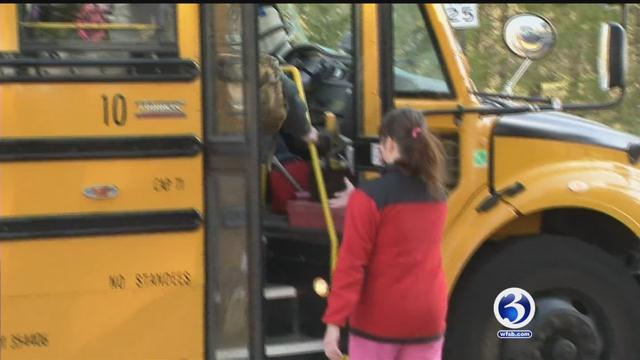 BRISTOL, CT (WFSB) -
No schools in Bristol will be closed after a decision was reached on closing the school budget gap.
The board of education warned that two schools were in danger of closing because of a lack of funds.
The board has asked for an additional $4.7 million for the 2016-2017 school year, while the city's Board of Finance suggested only a $1.3 million increase.
Hundreds of parents attended a meeting on the budget last week about the possible school closures. Both boards said they "greatly appreciated the comments and suggestions that were made by numerous Bristol residents," according to Superintendent of Bristol Public Schools Dr. Ellen Solek.
Solek said both boards met on Monday morning and proposed a "funding plan that would increase the minimum budget requirement slightly and would utilize state grant funds." These actions would close the budget gap.
Following the Board of Finance meeting on Tuesday night, no schools in Bristol will close and the BOE will complete a draft reduction list totaling $1 million.
"Board discussions will continue through Friday of this week to answer all questions regarding the use of Excess Cost funds and to reach agreement on a final funding plan for the 2016-17 BOE budget," Solek said.
Copyright 2016 WFSB (Meredith Corporation). All rights reserved.