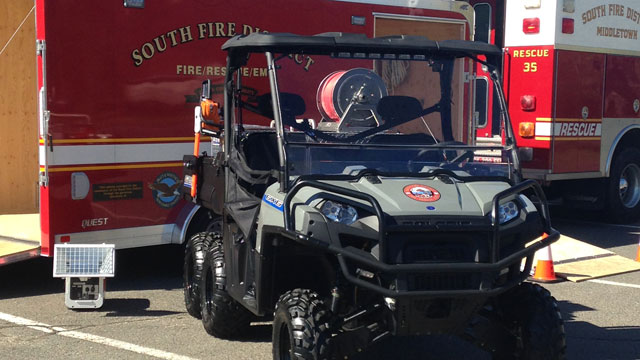 The "all purpose vehicle" or APV will be used to provide mutual aid. (WFSB)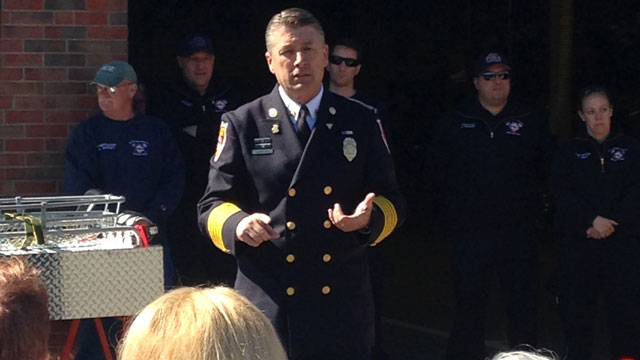 South Fire District Chief Robert Ross showed off the "all purpose vehicle" or APV. (WFSB)
MIDDLETOWN, CT (WFSB) -
The South Fire District in Middletown introduced a new piece of equipment to its arsenal on Wednesday.
South Fire District Chief Robert Ross said the "all purpose vehicle" or APV will make responding to certain rescues easier and quicker.
"It really, it closes a gap in our response capability for both fire, rescue and EMS. We've been in the woods for injured bikers. We've been in the woods for lost hikers," Ross said. "Instead of carrying someone out two miles we're going to be able to drive in and get them."
He added they will also use the vehicle if needed when providing mutual aid.
"If we expect to receive mutual aid, we've got to provide it so the vehicle is available locally, regionally, within the county or statewide," Ross said.
The APV cost about $46,000. It was purchased through generous donations from Pratt and Whitney, Eversource and Kleen Energy Systems.
Copyright 2016 WFSB (Meredith Corporation). All rights reserved.