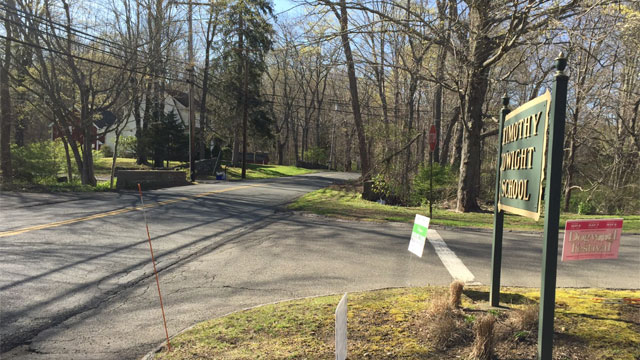 Four teachers were injured at Dwight Elementary School in Fairfield. (WFSB)
FAIRFIELD, CT (WFSB) -
Four teachers in Fairfield were injured on Wednesday after a 10-year-old student reportedly threw chairs and tables at them.
Officials said the teachers were at Dwight Elementary School when the student began experiencing behavioral issues and started to throw chairs and tables.
The incident happened at about 1 p.m.
Four teachers received minor injuries. One was taken to Saint Vincent's Hospital with a bruised leg, and another was taken to a private physician. Two others declined medical attention.
No students were injured during the incident, police said.
The student was released to his parents.
The superintendent of school's office is not commenting at this time.
Copyright 2016 WFSB (Meredith Corporation). All rights reserved.