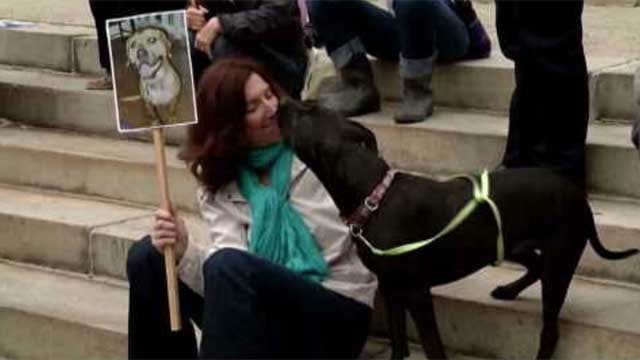 (WFSB)
HARTFORD, CT (WFSB) -
Desmond's Law, which is a law that would protect animals abused and neglected, was overwhelmingly passed by house leaders on Wednesday.
The law is named after a dog named Desmond who was tortured then killed by its owner.
The bill would require a local law student to collect evidence and be a voice for the animals inside the courtroom, and it would cost the state nothing.
"We are really excited to get it out of the house. I can't tell you the emotions because from Desmond's army. These are people who have followed this and are really, really concerned about animal cruelty and its impact on domestic violence, child abuse, elderly abuse, so this is a huge first step," said State Rep. Diana Urban of North Stonington.
The bill now moves to the Senate, and if it passes, the governor would sign it into law.
Copyright 2016 WFSB (Meredith Corporation). All rights reserved.