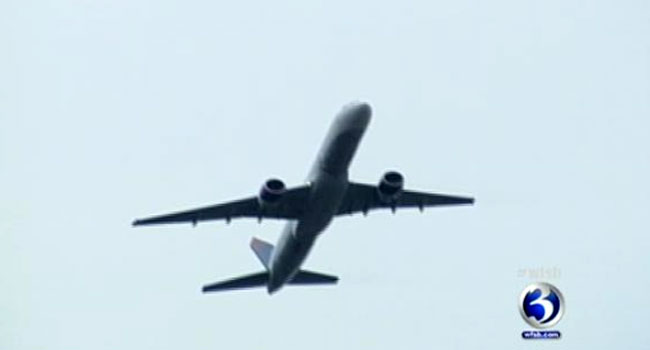 Three injured on plane leaving Bradley Airport. (WFSB file)
WINDSOR LOCKS, CT (WFSB) -
Two passengers and a flight attendant were injured after being hit with a beverage cart on an American Airlines flight that left Bradley International Airport on Thursday morning.
American Airlines flight 1941 left Bradley around 6 a.m. and was headed to Charlotte Douglas International Airport.
American Airlines Corporate Communications Katie Cody said the beverage cart came loose and hit three people including two passengers. The extent of their injuries was not released by the spokeswoman.
After the incident, Cody said the beverage cart was secured and the flight continued until it landed at Charlotte Douglas International Airport around 8:20 a.m.
Eyewitness News asked why the plane did return to Bradley airport or have an emergency landing.
"Anytime we have a medical incident on board an aircraft our crew will follow a set of protocol to determine whether it is safe for passengers to continue on to their destination or whether it should divert. In this case, the crew determined it was safe to continue to Charlotte but did notify our Charlotte team to have medical personnel and our Care team members meet the aircraft," Cody said.
Once on the ground, the injured parties were evaluated by medical staff.
Copyright 2016 WFSB (Meredith Corporation). All rights reserved.