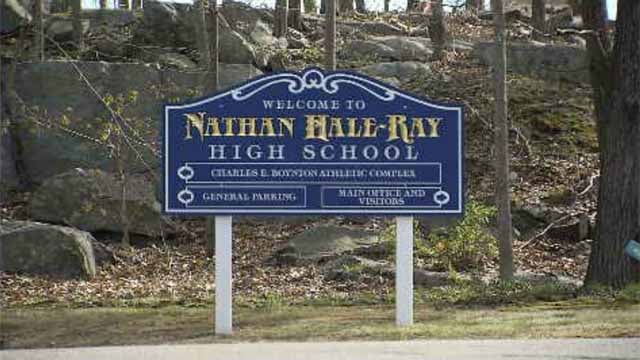 Some Nathan Hale-Ray High School students asked that graduation robes and gowns be the same color and not separated by gender. (WFSB)
EAST HADDAM, CT (WFSB) -
A group of East Haddam students have taken a stand for gender neutrality.
Some Nathan Hale-Ray High School students asked that graduation robes and gowns be the same color and not separated by gender.
The students brought the idea of allowing graduating seniors to wear one color for graduation to school officials. Boys traditionally wear blue and girls wear white.
"I do understand where they're coming from and I support them because most of them are my friends," senior Amber Lake said.
School administrators worked with them on it and a vote was taken among seniors. In total, 43 voted for one color while 43 against the proposal.
Students will stick with the traditional blue and white, but if any student in particular wants to wear a different color, they're allowed to do so.
Masey Bradway is a senior at Nathan Hale-Ray High School and is one of the co-presidents of the Equality Alliance group.
"It's exciting, a little nerve-wracking, because there are lot of people who don't agree with us and are vocal about it," Bradway said.
Graduation day for Nathan Hale-Ray High School is on June 10.
Copyright 2016 WFSB (Meredith Corporation). All rights reserved.