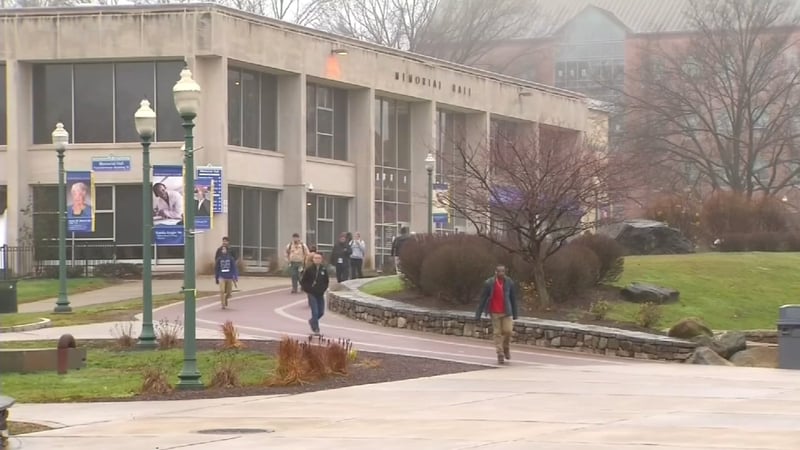 The "affirmed consent" bill would make sexual assault prevention policies universal at all state colleges and universities, including Central Connecticut State University. (WFSB photo)
HARTFORD, CT (WFSB) -
A bill aimed at combating college campus sexual assaults has moved forward in the state legislature.
The "affirmed consent" measure overwhelmingly passed through the state House of Representatives and now moves to the Senate.
The bill makes a "yes means yes" consent policy standard across all colleges and universities in Connecticut.
"Everyone on campus needs to be aware what the policy is," said Mark Ojakian, president of the Connecticut State University System. "They need to be aware we support prevention of these incidents and to acknowledge that this happens."
Affirmed consent is described as an active, clear and voluntary agreement by a person. It can be revoked at any time during sexual activity.
There's been a greater focus on sex assault prevention since a group of young women sued the University of Connecticut. They claimed they were not taken seriously after reporting sexual assaults.
Last fall, officials said the state received an $8,000 federal grant meant for preventing sexual assault and incidents of violence on college campuses.
A similar bill passed through the state Senate last year, but died after that.
The new bill passed through the House on Thursday.
Copyright 2016 WFSB (Meredith Corporation). All rights reserved.