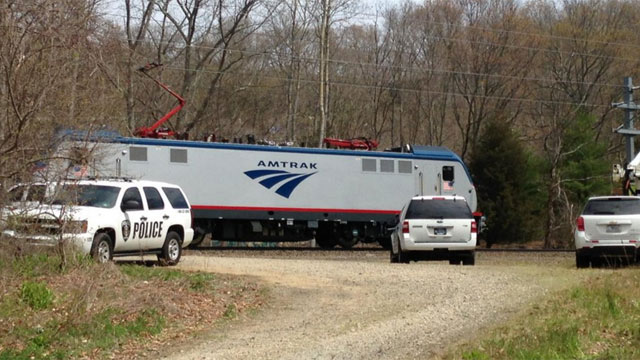 Trains are running, but police are still investigating after a trespasser is struck and killed in Guilford. (WFSB)
GUILFORD, CT (WFSB) -
One person was dead after walking along the train tracks and being hit by a train in Guilford on Friday morning.
Amtrak train 2190, which was on its way to Boston, struck a person around 8:30 a.m. Amtrak told Eyewitness News that about 120 passengers on the Acela train were affected by the stoppage.
While the unidentified person on the tracks was dead, none of the people on the train were hurt, Amtrak officials said.
But, this incident caused major problems for commuters and travelers. Three to four other trains were also being held in the area during the police investigation.
Amtrak police continue to investigate.
Shoreline East and Amtrak resumed its train service around 10:30 a.m, though commuters should expect some residual delays.
Amtrak said it would post an update as soon as more information was available.
Refresh this page and watch Eyewitness News for updates.
Copyright 2016 WFSB (Meredith Corporation). All rights reserved.