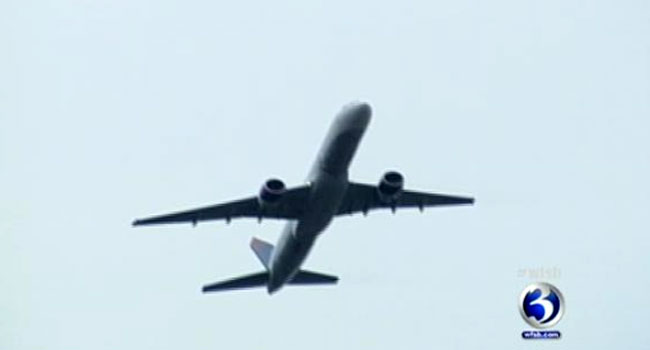 A laser was pointed at an airplane Friday night. (WFSB)
SOUTH WINDSOR, CT (WFSB) -
South Windsor police said Saturday they are looking for a person who pointed a laser at an aircraft.
According to police, the laser was pointed from the northern part of the state.
Although the F.B.I. is in charge of the investigation, the bureau asked police to help find the location of the laser.
Police are looking for the source near the East Windsor and Ellington area.
The Federal Aviation Administration said on their website, "many high-powered lasers can completely incapacitate pilots who are trying to fly safely to their destinations and may be carrying hundreds of passengers."
Anyone with information is urged to contact South Windsor police.
Copyright 2016 WFSB (Meredith Corporation). All rights reserved.