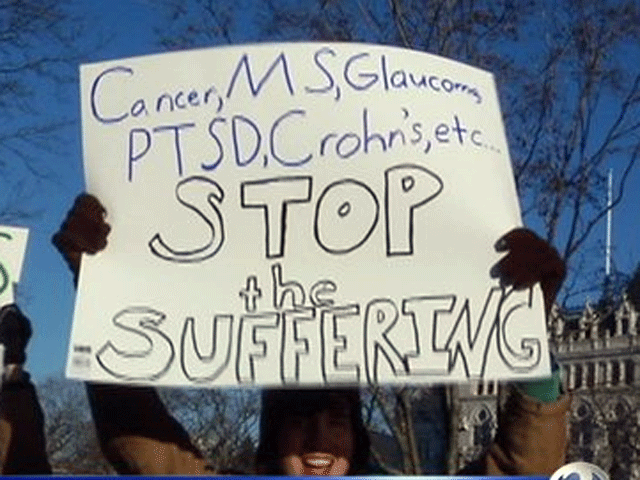 The bill aims to help minors use marijuana for various health conditions.
HARTFORD, CT (WFSB/AP) -
A bill aimed to help minors with health conditions use medical marijuana cleared its final legislative hurdle Friday.
The Senate voted Friday in favor of the bill 23-11 , which already passed in the House of Representatives.
Republican Sen. Toni Boucher, of Wilton, is a chief opponent of the bill.
Boucher expressed concern that medical marijuana would damage children's growing brains.
She said the harm could be worse than their underlying conditions.
Proponents said they heard from many anguished parents who detailed their children's illnesses.
Some conditions were as serious as extreme seizures that are eased by the drug.
Under the bill, medical marijuana dispensaries could not provide qualified children any marijuana product that is smoked, vaporized or inhaled.
The bill will now move to Gov. Dannel P. Malloy's desk.
Copyright 2016 WFSB (Meredith Corporation). ?The AP contributed to this report. All rights reserved.