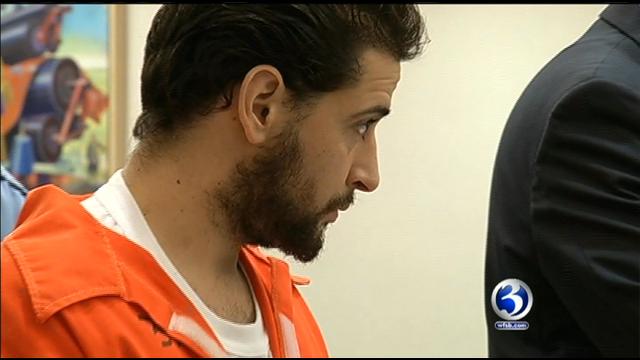 Carroll Bumgarner-Ramos during a previous court appearance. (WFSB file photo)
DANIELSON, CT (WFSB) -
A trial for a man accused in a 2013 deadly sexual abuse case involving a 3-year-old girl is set to start on Monday in Danielson Superior Court.
According to police, 29-year-old Carrol Bumgarner-Ramos was babysitting the victim in the basement apartment he shared with her and the victim's mother in Willimantic.
Police said they were called to the Potter Street apartment after the mother found that the girl had stopped breathing. Officers found that the child was badly injured. The victim was rushed to Windham hospital and was later pronounced dead.
"The little girl's body had several suspicious injuries including what appear to be multiple bite marks," said Patricia Froehlich, Windham County state's attorney.
Doctors found the girl suffered from scalp and genital injuries. She also had pink pills in her stomach.
"It's horrible, it's horrible," said Robert Trevorrow, a neighbor. "It's a 3-year-old girl."
State police said they took the case from Willimantic police.
After interviewing Bumgarner-Ramos, police arrested and charged him with sexual assault and manslaughter.
Investigators also said that he has an extensive criminal history which includes a prior assault.
Copyright 2016 WFSB (Meredith Corporation). All rights reserved.