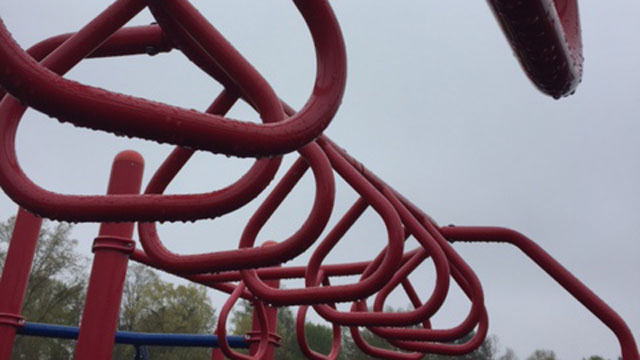 HARTFORD, CT (WFSB) -
Eyewitness News looked into the dangers of head injuries and concussions at playgrounds.
"That young population is neurologically immature. They don't do as well being hit in the head," Quinnipiac University team physician Dr. David Wang said.
Data from a 10-year Centers for Disease Control and Prevention study shows traumatic brain injuries among children are rising. One of the locations of brain injuries are from playgrounds.
According to the study's data, monkey bars, playground gyms and swings are the pieces of equipment most frequently associated with traumatic brain injuries that happen on the playground.
CDC data says most brain injuries on the playground are mild. It also shows boys accounted for 59 percent of playground related traumatic brain injury emergency room visits. Most playground traumatic brain injury visits happened in May.
Wang stresses while head injuries at playgrounds are a public health issue, parents need not take their kids away, but just keep a closer eye on them.
"We have to watch them carefully and protect them the best way we can," Wang said.
Copyright 2016 WFSB (Meredith Corporation). All rights reserved.