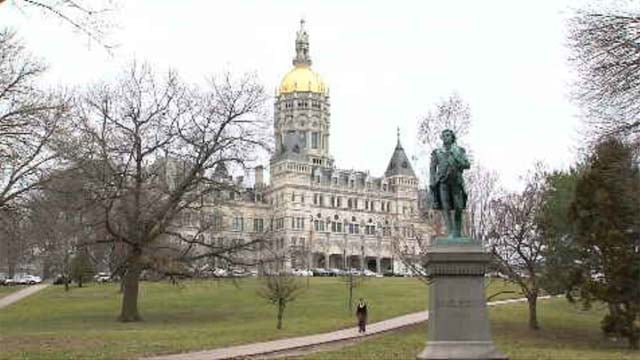 (WFSB)
HARTFORD, CT (AP) -
Legislation that would bar people with temporary restraining orders against them from possessing firearms is heading to Connecticut Gov. Dannel P. Malloy's desk.
The Senate on Monday voted 23-13 in favor of the bill, which has been debated in each of the last few sessions following high-profile, deadly cases of domestic violence involving guns.
Malloy, a Democrat, says he'll sign it into law.
Proponents hope the legislation will help victims of domestic violence.
The bill requires a person to transfer firearms to police or a firearms dealer within 24 hours after being served with a temporary restraining order. The weapons would be returned if a judge determined at an expedited hearing not to impose a formal restraining order.
Opponents voiced concerns about due process rights of the gun owners.
Copyright 2016 The Associated Press. All rights reserved. This material may not be published, broadcast, rewritten or redistributed.