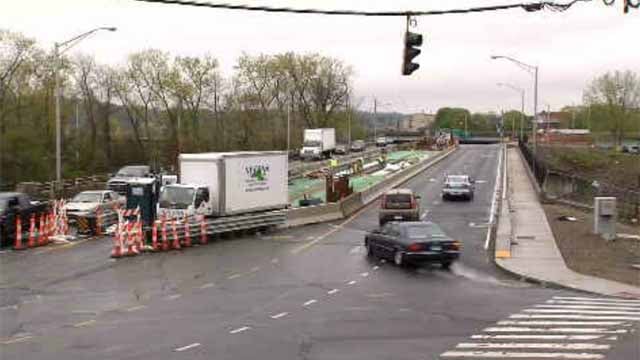 Bridge repairs close Derby bridge overnight for next 2 weeks (WFSB)
DERBY, CT (WFSB) -
Part of Route 34 in Derby will be closed during overnight hours starting on Monday and running through the week and next week.
The bridge, which runs over the Naugatuck River, closed at 9 p.m. on Monday and will reopen at 6 a.m. on Tuesday.
That schedule will continue through Friday, and again next week.
Department of Transportation officials said the closure is necessary so crews can pour concrete.
DOT officials said a detour will be in place using Route 115 (Derby Avenue), Division Street in Ansonia to cross the Naugatuck River, Pershing Drive and Route 8.
Detour signs will be posted and Derby and Ansonia police will help with traffic control. One lane on Route 34 will be provided for emergency vehicles and pedestrians, only during the closures, officials said.
For more detour information, click here.
Copyright 2016 WFSB (Meredith Corporation). All rights reserved.