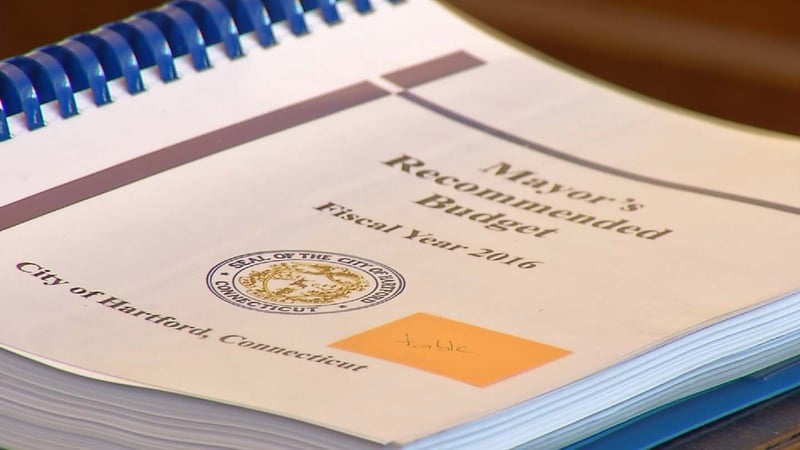 (WFSB photo)
HARTFORD, CT (WFSB) -
Parents will get their final chance to speak about Hartford's controversial budget proposal on Tuesday afternoon.
The last in a series of public meetings is set at the M.D. Fox School.
City officials said it comes down to the money that's available, and there's not much.
Hartford's proposed $422 million budget has been a hot topic for weeks.
The proposal contains 235 job cuts and consolidation of Bulkeley's upper and lower schools. A major part of the reason for the ultra-lean budget is tough financial times felt at the state level which has trickled down to the city and its schools.
The school system faces a budget deficit north of $15 million. It's so severe that there has been talk of scrapping the $100 million renovation of Weaver High School, a massive project still two years from completion.
Parents have been vocal and have spoken out against that possibility. They also want to keep popular schools open and questioned the impact massive layoffs would have on the quality of their children's education.
School leaders have expressed similar concerns.
The Board of Education is expected to vote on the budget on May 17.
Copyright 2016 WFSB (Meredith Corporation). All rights reserved.