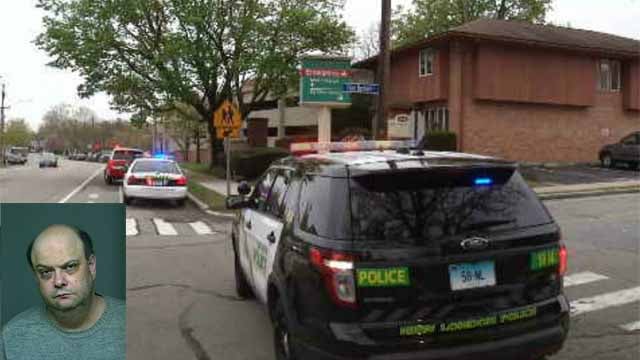 Police arrested 51-year-old Aleskey Kuperman (WFSB/New London PD)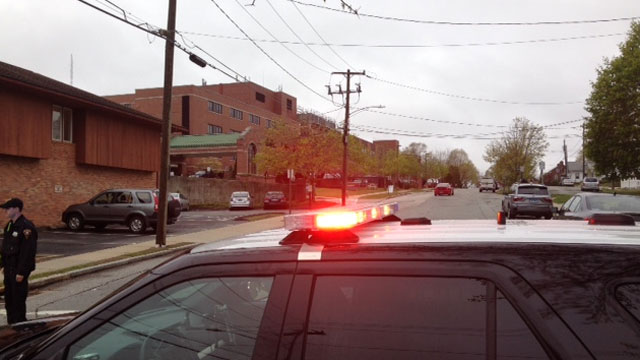 Possible bomb scare at Lawrence and Memorial Hospital in New London. (WFSB)
NEW LONDON, CT (WFSB) -
Police are investigating a bomb threat at Lawrence and Memorial Hospital in New London on Tuesday afternoon.
The threat caused a "full lockdown" after a "perceived threat" was called into the hospital Emergency Department, hospital spokesperson Michael O'Farrell said.
A bomb threat was phoned into the hospital's system.
Emergency room patients were diverted to the William Backus Hospital while police and fire departments stood by to assist.
The New London police and fire departments along with the Hospital's Public Safety Department were called to the scene.
The road in front of the hospital was closed during the "ambulance diversion."
New London police have made an arrest in connection with the threat, after tracing the phone call to an address.
Police arrested 51-year-old Aleskey Kuperman, of New London. He was charged with breach of peace and first-degree threatening. There were no explosives planted in or near the hospital, police said.
Police cleared the area at around 4:20 p.m.
Copyright 2016 WFSB (Meredith Corporation). All rights reserved.