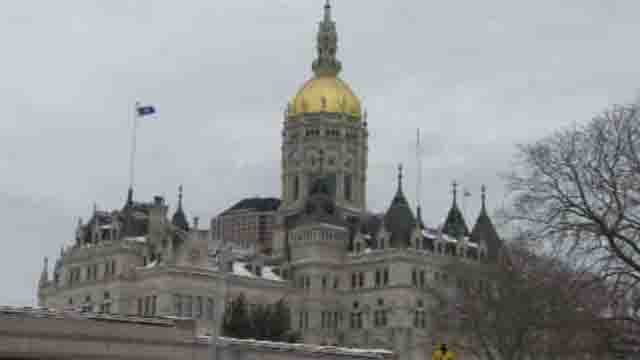 (WFSB file photo)
HARTFORD, CT (AP) -
Connecticut lawmakers have yet to agree on a plan to cover next fiscal year's $960 million budget deficit as this year's legislative session deadline looms.
Democratic legislative leaders, who control the state legislature, are meeting privately with Democratic Gov. Dannel P. Malloy's budget staff on Tuesday to negotiate a possible compromise.
Leaders appear optimistic that a deal can be reached in time for a vote by Wednesday's midnight deadline. It remains unclear whether that's possible. A special legislative session is likely if there's no vote.
Malloy on Monday offered an alternative budget proposal in hopes of sparking an agreement. That plan has received strong criticism from various groups. The chief court administrator warned it could lead to 600 additional judicial branch layoffs.
Copyright 2016 The Associated Press. All rights reserved. This material may not be published, broadcast, rewritten or redistributed.