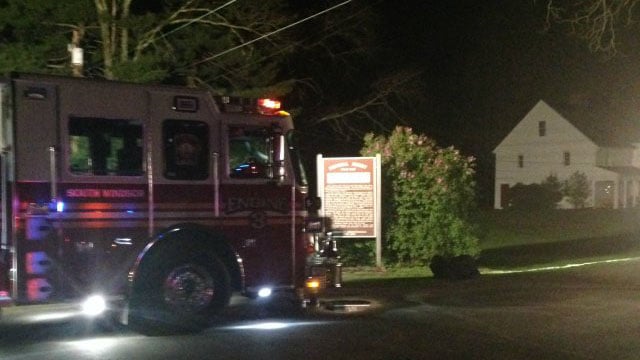 South Windsor firefighters rescued man from the Connecticut River early Wednesday morning. (WFSB photo)
SOUTH WINDSOR, CT (WFSB) -
A man out fishing on the Connecticut River was rescued early Wednesday morning.
According to fire officials, a man fell into the river while he was trying to dislodge his boat from a sandbar in South Windsor.
Another group out fishing heard the commotion and called 911 quickly, officials said.
Two marine units were launched and began a search of the area. After a brief period of time, the man was located and brought to shore.
"Two fisherman had heard a boat traveling on the river and heard it stop suddenly and heard a person in distress," said Deputy Fire Chief John Hofmann.
Officials said it is not unusual for fishermen to be out at this time, but urged them to use caution.
They said no one was hurt.
The fisherman was checked out at the scene.
Copyright 2016 WFSB (Meredith Corporation). All rights reserved.