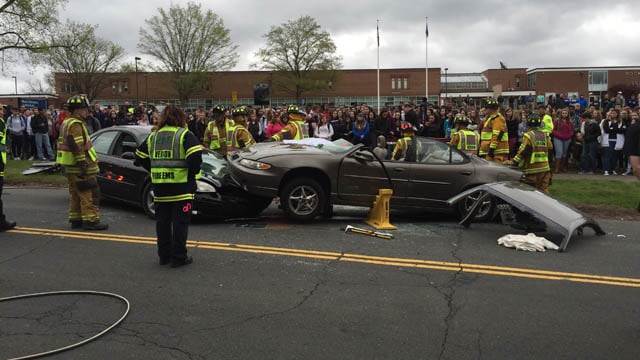 Students at Rockville High School gather for a mock crash. (WFSB photo)
ROCKVILLE, CT (WFSB) -
Police, firefighters and emergency responders sought to teach Vernon students a lesson by staging a mock crash on Wednesday.
Crews teamed up with Rockville High School's resource officer and personnel with the Life Star emergency helicopter.
The hope was to teach students about the dangers of driving under the influence.
Hundreds of students gathered outside of Rockville High School to see the demonstration.
The group Mothers Against Drunk Driving also helped put on the event.
Copyright 2016 WFSB (Meredith Corporation). All rights reserved.