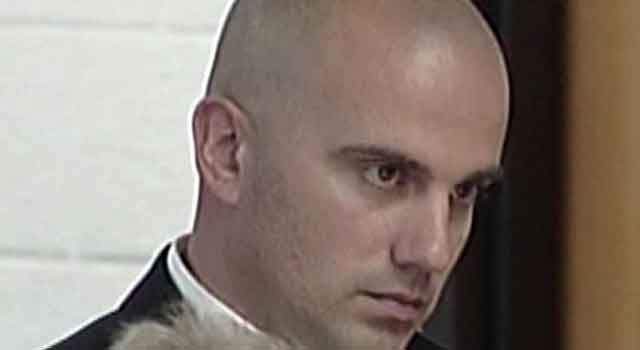 Jason Anderson to serve one year in prison for his involvement in deadly 2009 crash. (WFSB file)
ORANGE, CT (WFSB) -
A former Milford police officers was sentenced for his involvement in the death of two Orange teenagers in 2009.
Jason Anderson pleaded no contest to misconduct with a motor vehicle, criminally negligent homicide and reckless driving.
On Wednesday, he was sentenced to five years in prison, however his sentence will be suspended after one year. He will also serve three years of probation.
In June 2009, Anderson, who was a Milford police officer at the time, was returning from assisting in a call in West Haven.
According to police reports, Anderson was traveling 94 mph in Orange when his cruiser careened into the car being driven by David Servin with passenger Ashlie Krakowski. The two 19-year-olds from Orange were killed in the crash.
Anderson was out on bond, so he will not receive any credit for time served.
We'll have more on Eyewitness News at 5 p.m.
Copyright 2016 WFSB (Meredith Corporation). All rights reserved.