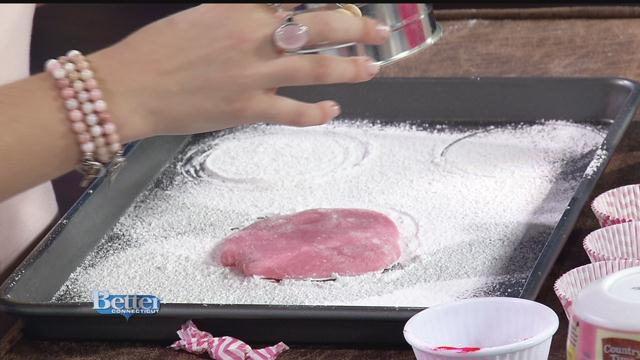 Homemade Bubble Gum
Ingredients:
1/2-1 cup powdered sugar
1/3 cup base gum pellets
1 tablespoon powdered flavoring
2 tablespoons corn syrup
Kitchen Supplies
Small, microwavable container
Directions:
Put gum base and corn syrup into a microwave safe bowl and microwave for 30 seconds.
Stir mixture and put back in for 5-10 second intervals until completely melted.
Add flavoring and food coloring (if desired) and stir.
Set aside two tablespoons of powered sugar to sprinkle over finished gum.
Sprinkle 1/4 cup powdered sugar on parchment paper.
Drop gum mixture on top of sugar and knead together. Continue kneading gum, mixing in remaining powdered sugar until gum is smooth and rollable; approximately 10 - 15 minutes.
Roll gum into a snake snape and cut into bite size pieces (about 1/2 inch). Kitchen scissors work best.
Sprinkle each piece with powdered sugar and place in the middle of a parchment paper square; twisting each side to hold gum in place.