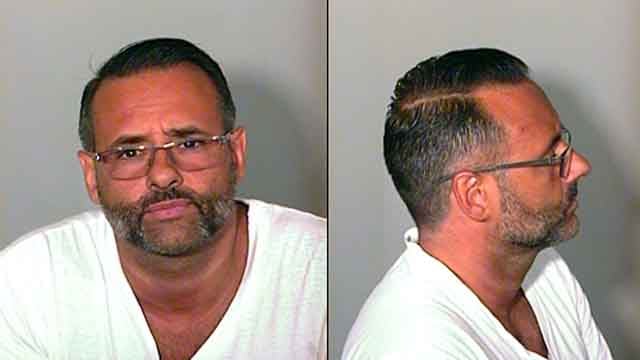 Richard Bruno (Waterford Police)
WATERFORD, CT (WFSB) -
A Waterford man is facing charges after police said he tried to extort sex acts for money for rental properties that he leased to tenants.
Richard Bruno, 46, was arrested on Thursday after an investigation into allegations that he committed illegal conduct.
Police began investigating when allegations were made that included solicitation for sexual acts from children.
New London Police and CT State Police began an undercover investigation, and said Bruno allegedly solicited an undercover detective whom he believed to be a 13-year-old female online and arranged to meet the girl for sexual acts in exchange for money.
Bruno was arrested on Thursday.
He was charged with criminal attempt at trafficking in persons, second-degree criminal attempt at sexual assault, risk and impairing of morals, and enticing of a minor.
He was released on a $150,000 bond and is expected to appear in court on May 19.
Copyright 2016 WFSB (Meredith Corporation). All rights reserved.