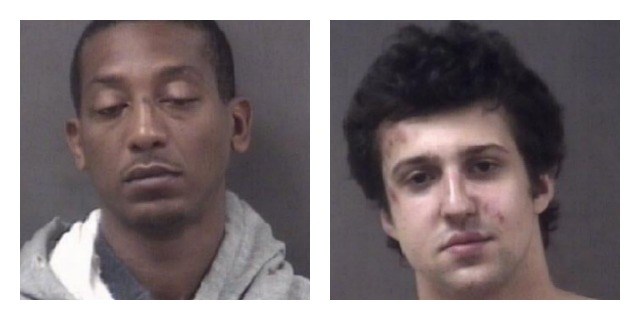 Karim Harrison and Harrison Rowbotham were arrested on drug charges. (Milford Police Department)
MILFORD, CT (WFSB) -
Two men were arrested when police said they were in possession of crack cocaine at a hotel in Milford on Thursday evening.
Officers were called to a report of two suspicious males in a car at the Howard Johnson hotel, which is 1052 Boston Post Rd. Upon arrival, investigators said 40-year-old, New Haven resident Karim Harrison and 20-year-old, Guilford resident, Harrison Rowbotham "became combative with officers and had to be subdued with the assistance of two police K-9s."
Rowbotham and Harrison were charged with possession of narcotics, possession with intent to sell, two counts of assault on an officer and cruelty to animals.
Harrison and Rowbotham are being held $10,000 bond. They are expected to appear in Milford Superior Court on Friday.
Copyright 2016 WFSB (Meredith Corporation). All rights reserved.