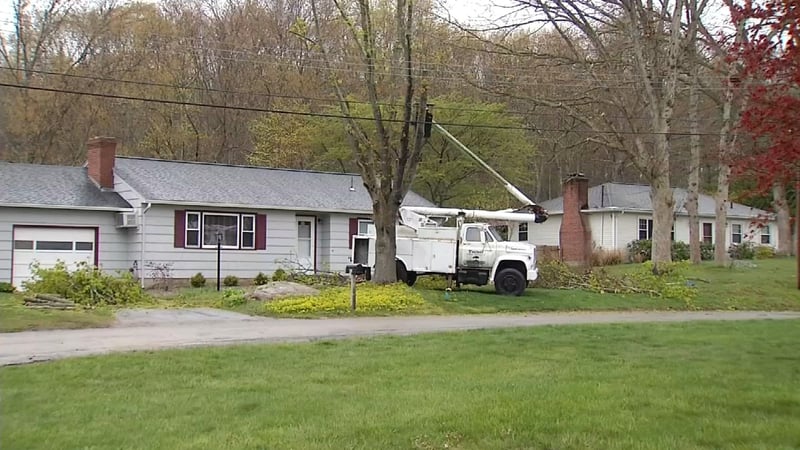 Man dies after police said he hit power line while using chainsaw in Niantic. (WFSB)
NIANTIC, CT (WFSB) -
A 32-year-old man is dead after state police said he fell out a cherry picker while working in Niantic on Thursday afternoon.
The incident took Park Place around 12:45 p.m. Police said Donald Rutty was using a chain saw when he struck a power line and fell out of the cherry picker.
Rutty was rushed to Lawrence and Memorial Hospital where police said he died from his injuries.
The incident remains under investigation by Occupational Safety and Health Administration.
Stay with Eyewitness News on air and online for updates.
Copyright 2016 WFSB (Meredith Corporation). All rights reserved.