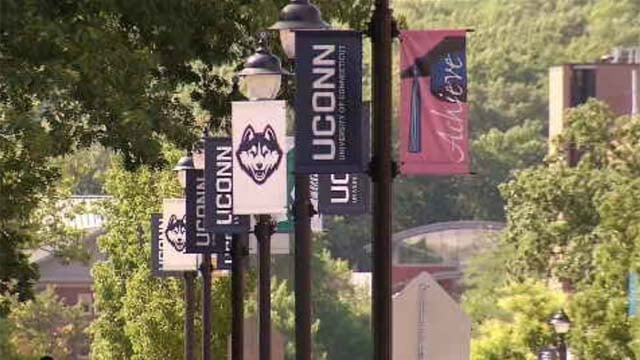 (WFSB)
STORRS, Conn. (WFSB) -
An award-winning director and television journalist are among the commencement speakers for the University of Connecticut's graduation commencements this week.
Oliver Stone, director of movies such as Platoon, JFK and Natural Born Killers will receive an honorary degree of fine arts and will speak at the school's graduate school commencement today for the master's programs.
The commencement will run from 1:30 to 3:00 p.m. at Gampel Pavillion.
Charles Osgood, who is the host of CBS Sunday Morning, will receive and honorary doctorate of humane letters. He will speak at the UConn Health on May 9.
That commencement will run from 1 to 3 p.m. at the Jorgensen Center for the Performing Arts.
Other notable honorary degree recipients include literary translator Peter Constantine, New York Life president John Kim, National Science Foundation director France Cordova and federal appeals court judge Christopher Droney.
Copyright 2016 WFSB (Meredith Corporation). All rights reserved.