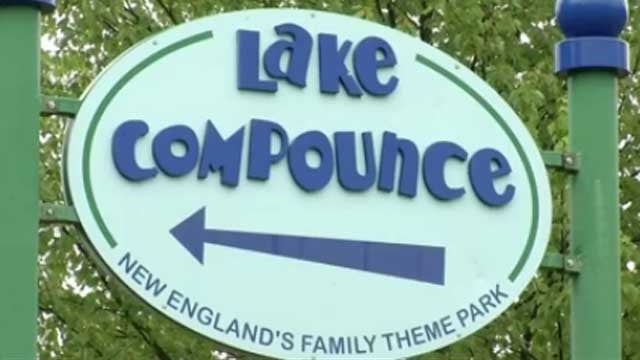 Lake Compounce will open a new rollercoaster Sunday. (WFSB).
BRISTOL, CT (WFSB) -
Lake Compounce will kick of their summer season Sunday with a new rollercoaster.
The amusement park will open at 11 a.m., where visitors can ride the Phobia Phear Coaster.
There will be a ribbon cutting for the new ride shortly after the park's opening.
After the ribbon is cut, 12 people will be the first to ride the coaster.
The group was selected through an online contest.
The coaster goes up to 65 mile per hour and has multiple launches, a twisting "heart-line" inversion, and ascending and descending twists.
Each rider has a distinct phobia ranging from clowns to butterflies.
Visitors can purchase a buy-one-get-one free regular admission tickets here on the park's website that can be used on opening day.
The park celebrates it's 170th season this year.
It is the oldest continuously operating amusement park in North America.
Summer Season Passes are currently on sale for the 2016 season starting at $55.
Copyright 2016 WFSB (Meredith Corporation). All rights reserved.