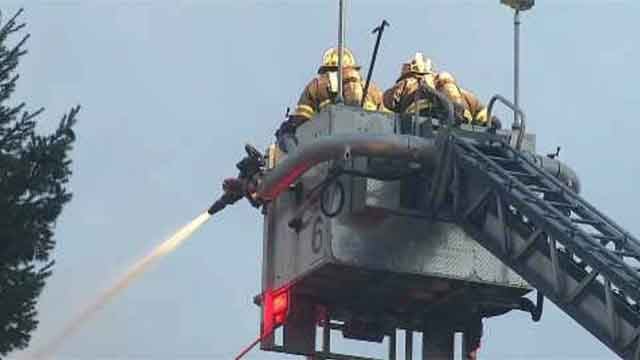 Hartford's budget could impact first responders (WFSB)
HARTFORD, CT (WFSB) -
Governor Malloy signed a bill into law Sunday that will provide compensation for firefighters with cancer.
The bill passed through the Senate last month with overwhelming bipartisan support.
"It is so important that we support our firefighters in this ever-changing environment in which they are exposed to immediate and long term dangers. I am proud that we were able to bring together so many partners who provided the needed input to make sure the bill we brought forward is fair and cost-effective," said Sen. Cathy Osten.
Only one senator voted against the bill.
It received no opposition when the bill passed through the House of Representatives.
"We are the backstop for firefighters, and they need to know we have their back," said Sen. Tim Larson.
Peter S. Carozza Jr. thanked everyone who helped get the bill passed.
Copyright 2016 WFSB (Meredith Corporation). All rights reserved.