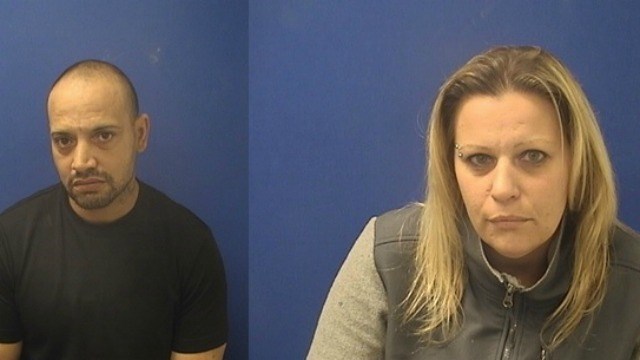 Montgomery (left) and Kopasky (right) were arrested for heroin possession. (South Windsor PD)
SUFFIELD, CT (WFSB) -
Two Suffield residents were arrest for heroin possession Friday following an investigation from a drug task force.
Gene Montgomery, 44, was arrested after he found with 65 bags of heroin after her was pulled over on Mountain Road near Rt. 75.
The arrest was made by the North Central Narcotics Task Force.
As part of the same investigation, officials later arrested Kristina Kopacsy, 36, for drug possession at a residence on Sunnyview Drive.
Both people were residents of the home. Their arrests were processed with South Windsor police.
Montgomery was charged with possession of heroin with intent to sell. He is currently being held on a $75,000 bond.
Kopasky was arrested for possession of heroin and two counts of risk of injury to a minor.
She is currently being held on a $25,000 bond.
Copyright 2016 WFSB (Meredith Corporation). All rights reserved.