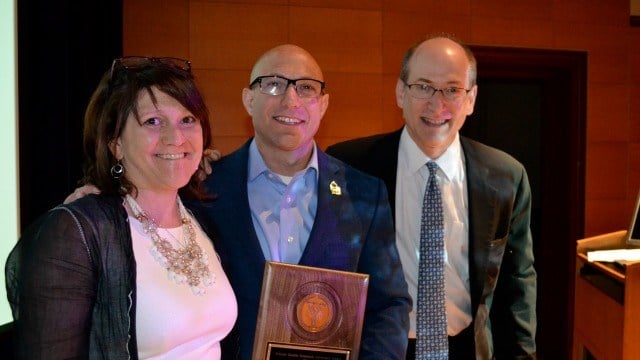 Jennifer Hensel and Dr. Jeremy Richman received an award for mental health research Sunday. (Yale University)
NEW HAVEN, Conn. (WFSB) -
The parents of a young girl killed in the Sandy Hook school shooting received an award for their mental health research Saturday.
Jennifer Hensel and Dr. Jeremy Richman, parents of Avielle Rose Richman, received the Department of Psychiatry Research Advocacy Award from Yale University.
Richman was among the 20 children killed during the 2012 shooting.
The award was given out during the university's "From Aggression to Recovery" conference.
The couple started the Avielle Foundation to fund research that explores what leads to violent behaviors.
This was the 25th anniversary of the Yale Department of Psychiatry's Neuroscience Conference.
Past winners of the award have included cartoonist Gary Trudeau, author and talk show host Dick Cavett, educator Dr. Ruth Westheimer and judge Patrick J. Kennedy.
Copyright 2016 WFSB (Meredith Corporation). All rights reserved.