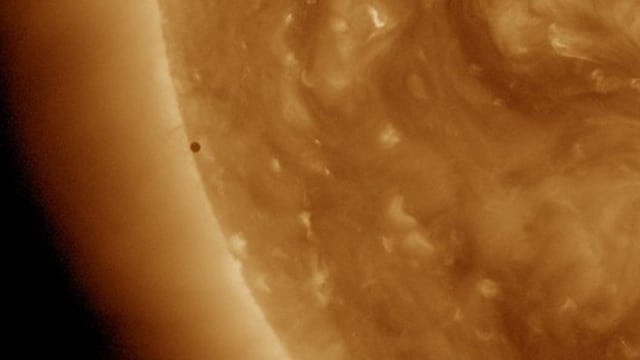 Mercury began its planetary transit shortly after 7 a.m., according to NASA. (@NASA photo)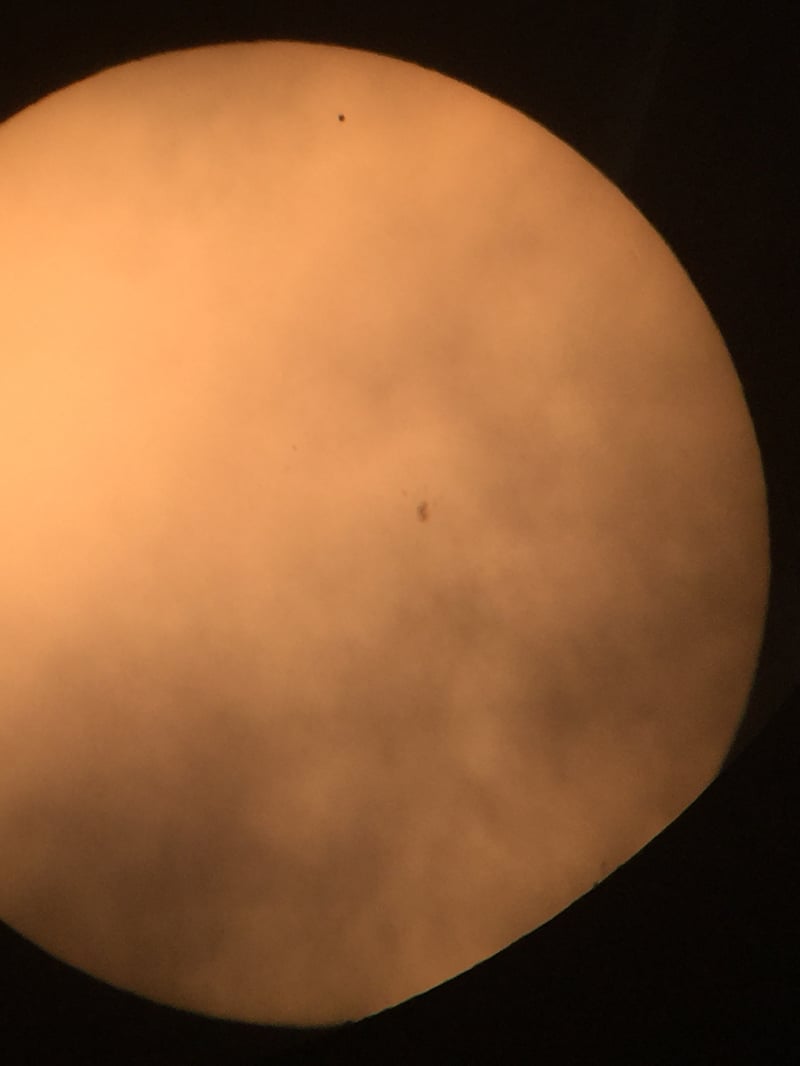 The black spot on the left of this photo is Mercury. (John Begos/iWitness photo)
CAPE CANAVERAL, FL (WFSB) -
The planet Mercury has begun a rare journey across the sun.
What NASA officials are calling a "planetary transit" began just after 7 a.m. on the east coast with the smallest planet appearing as a tiny black dot on the face of the sun.
The event should last for about 7.5 hours.
It last happened about 10 years ago. According to NASA, the event occurs about 13 times a century.
Mercury's journey will be viewable to the eastern U.S. and Canada, as well as most of western Europe and South America. People can track it on NASA's website here.
To see it, amateur astronomers will need binoculars or telescopes with protective solar filters.
NASA has been posting updates to its Twitter feed.
Copyright 2016 WFSB (Meredith Corporation). All rights reserved.