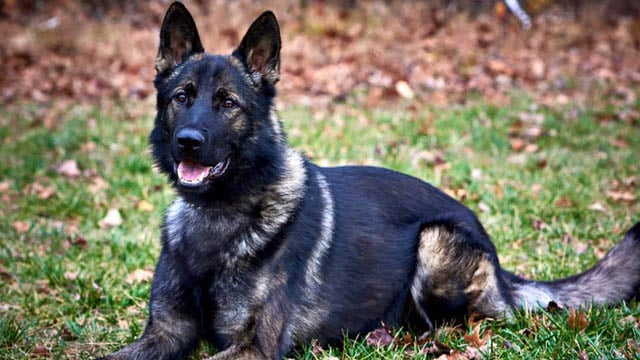 West Haven police K9 Cody will be getting a protective vest thanks to a donation. (West Haven police photo)
WEST HAVEN, CT (WFSB) -
Thanks to community donations, a K9 with the West Haven police department is getting a little extra protection.
Cody will receive a bullet and stab protective vest from the non-profit organization Vested Interest in K9s.
Cody's vest was sponsored by an anonymous donor and will be embroidered with the phrase "donated for my safety as I protect and serve," according to police.
He should receive it sometime in the next couple of months.
Vested Interest is a charity located in Massachusetts. Its mission is to provide protective vests and other assistance to law enforcement dogs all over the country.
The donation to provide a vest is $1,050. Each vest costs a total of between $1,795 and $2,234.
Vested Interest said there are an estimated 30,000 law enforcement K9s throughout the U.S.
For more information on becoming a donor, visit the organization's website here.
Copyright 2016 WFSB (Meredith Corporation). All rights reserved.