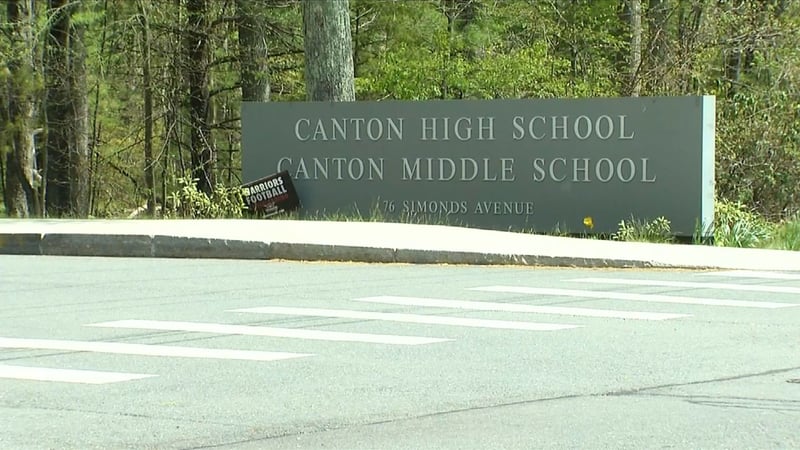 A small cell phone fire was reported at Canton Middle School. (WFSB photo)
CANTON, CT (WFSB) -
Hundreds of students were forced to evacuate after a cell phone caught on fire in middle school in Canton on Monday morning.
Police said the battery sparked a small fire that was quickly extinguished at Canton Middle School on Simonds Avenue before crews arrived around 10:30 a.m.
"You never know exactly where the fire is and smoke travels fast. So it's best to get everybody out," Collinsville Fire Chief Craig Robbins said. "Til we can determine what was going on."
As around 600 students and faculty members from both Canton Middle and High schools streamed out of the building, firefighters learned the fire started inside the middle school's third floor library.
"When we arrived we found what appears to be an overheated cell phone," Robbins said.
There were no injuries.
Robbins said he believes the battery inside the phone started the issue.
"We just made sure the fire didn't extend anywhere and checked the building and made sure the breathing air was safe to return," Robbins said.
After about 30 minutes, the schools reopened officials said there may have been some minor damage to a carpet at the school.
Robbins said it's unclear if the phone was plugged in when the fire started or who owns the device. The fire marshal's office continues to investigate the fire.
Copyright 2016 WFSB (Meredith Corporation). All rights reserved.