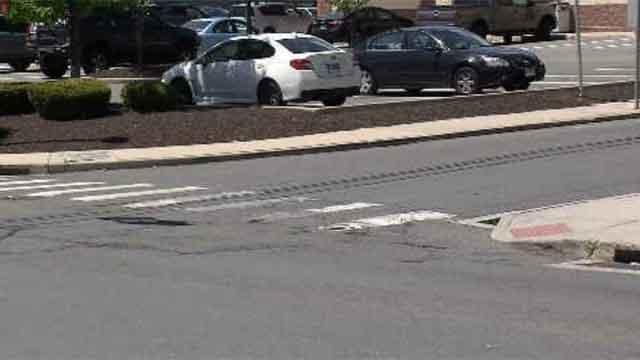 Police are investigating two separate incidents were children were approached by a suspicious man wanting to give them a ride in Naugatuck. (WFSB)
NAUGATUCK, CT (WFSB) -
Police are investigating two separate incidents were children were approached by a suspicious man wanting to give them a ride in Naugatuck.
The first incident was reported on Saturday around 11:30 a.m. with the second happening around 7:30 a.m. on Monday. Both incident happened on Bridge Street near the lower Spring Street and involved children between the ages of 10 to 14 years old.
Meghan Davey said just the idea of a stranger approaching a child can send any parent into a panic.
"I actually had an incident a couple of years ago, somebody tried to get her into a car at Dunkin Donuts," Davey said.
Police said the suspect, who is believed to be a man in his 40s to 50s, asked the children from a red-colored vehicle. He also had a pony tail and was balding with an unshaven appearance, police said.
"I think it's terrible, I hear it a lot on the news. Surprise to hear it down here, but it can happen anywhere," Joseph Gotliboski, of Naugatuck, said.
Anyone with any information is asked to call the Naugatuck Police Department at 203-729-5221 or the of their tip line at 203-720-1010. All calls will be kept confidential.
Copyright 2016 WFSB (Meredith Corporation). All rights reserved.